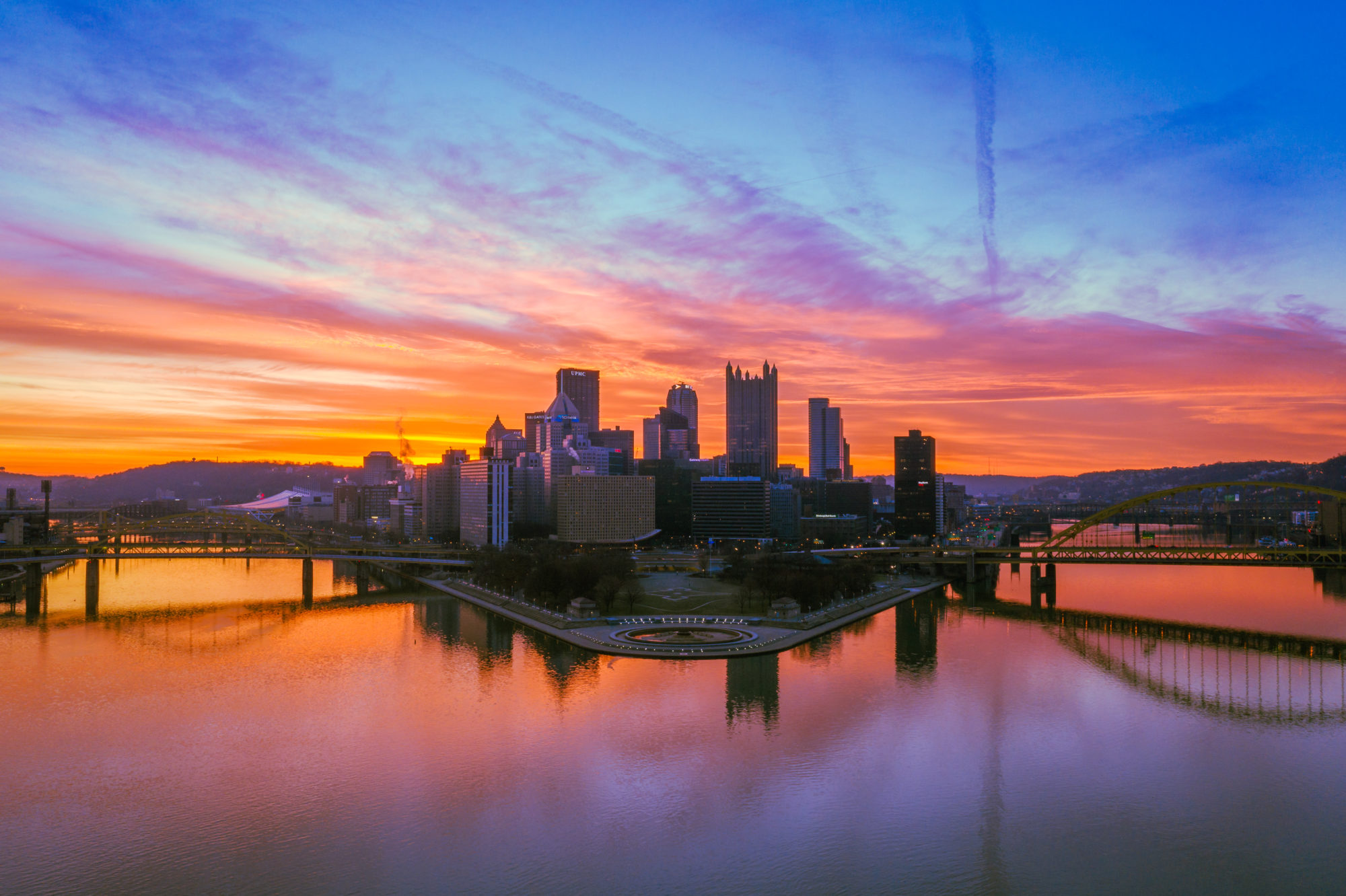 The Southwestern Pennsylvania Commission (SPC) has developed a regional Transportation Demand Management (TDM) Strategic Action Plan. TDM involves encouraging use of transit, ridesharing, bicycling, walking, telework; shifting travel times; or avoiding unnecessary trips. This planning initiative facilitates collaboration among:
The Southwestern Pennsylvania Commission (SPC)
Pennsylvania Department of Transportation (PennDOT)
Pennsylvania Division Office of the Federal Highway Administration (FHWA)
Other TDM stakeholders in Southwestern Pennsylvania to create a regional transportation demand management planning framework
Transportation demand management, or TDM, focuses on the decisions that people and businesses make every day about how they travel. Managing travel demand involves providing travelers with information, options, and incentives that expand travel choices beyond driving alone, such as use of transit, ridesharing, bicycling, walking, and teleworking. For those who drive, it also involves shifting travel to less congested times or routes, or avoiding trips entirely in order to reduce traffic congestion, improve system efficiency, and enhance quality of life.
The plan establishes and prioritizes goals and strategies that build upon existing efforts and programs to improve mobility options by:
Maximizing the efficiency of the region's existing infrastructure.
Better integrating TDM initiatives with regional and local transportation planning.
Developing focused TDM planning strategies into operations and safety, sustainability as well as economic and community vitality.
Enhancing the region's existing communities by supporting connections to transit, walking and bicycling.
Coordinating TDM activities among all of the region's TDM implementers and stakeholders in order to maximize investment and to deliver consistent, complimentary strategies.

This plan will also support and implement the vision, policies and goals in the region's Long-Range Transportation Plan, SmartMoves for a Changing Region.