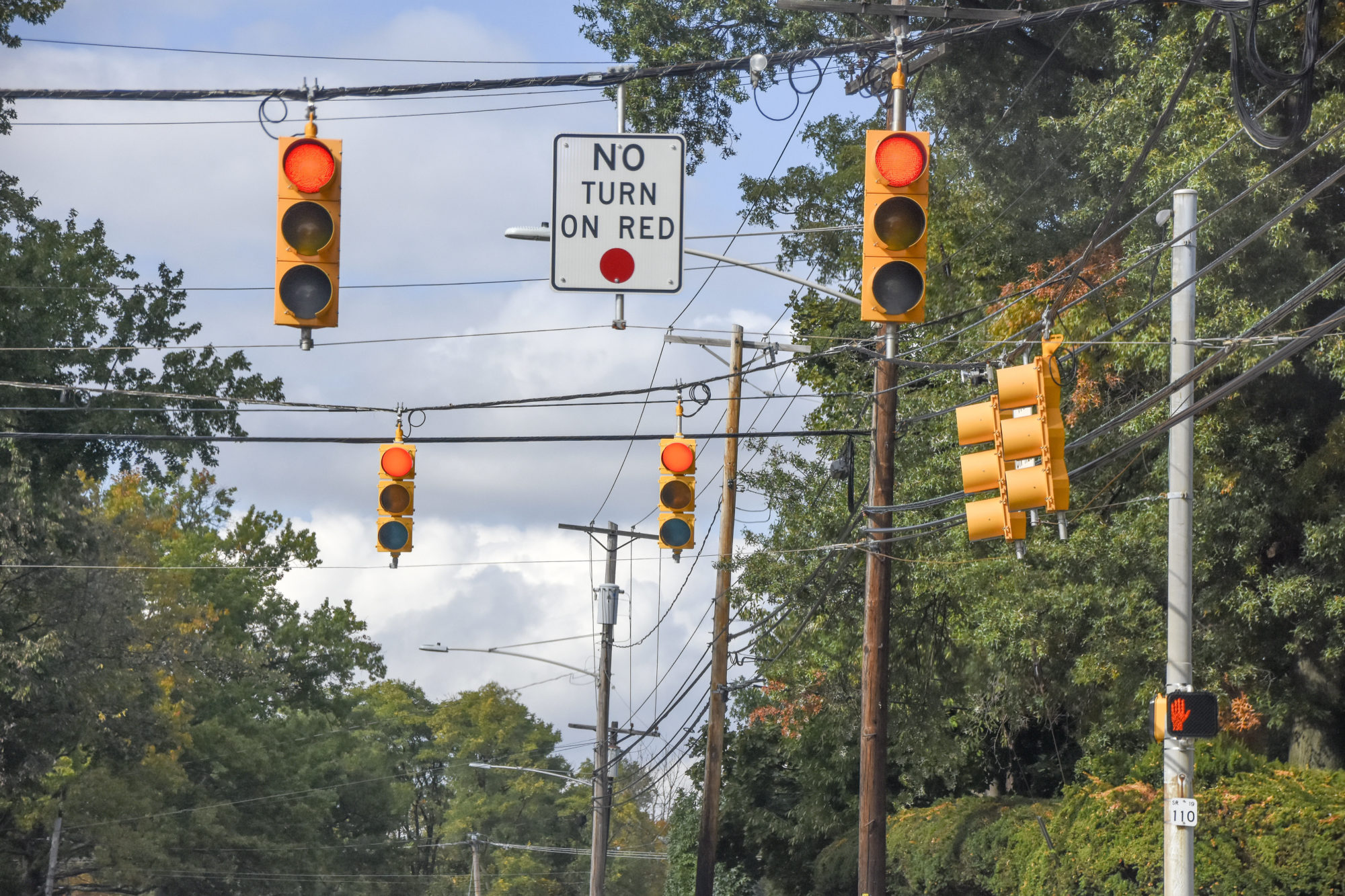 SPC Completes 3rd Cycle of Regional Traffic Signal Program
Nearly $4 Million in Upgrades to 148 Intersections
Pittsburgh, PA- The Southwestern Pennsylvania Commission's (SPC) award-winning Regional Traffic Signal Program is committed to implementing projects with their federal, state, and local planning partners that demonstrate innovation, coordination, and measurable results. Since 2008, this program and its projects embody the implementation of safe and efficient traffic operations, providing outstanding cost-savings, environmental, and quality-of-life benefits to the communities and residents throughout the 10-county Southwestern Pennsylvania region. SPC, in cooperation with the Federal Highway Administration (FHWA), the Pennsylvania Department of Transportation (PennDOT), its planning partners, and local municipalities across the region, has completed its third cycle of projects under the Regional Traffic Signal Program.
Nationwide, these types of signal projects, on average, have yielded $20 to $40 of public benefit for every $1 invested—in part by making the most efficient use of the transportation infrastructure already in place.
Projects completed in the third cycle of the program are listed below. In addition to traffic signal retiming, improvements on some of the corridors included new energy efficient LED signal indications, new communications equipment and new controlling equipment to facilitate signal coordination. All third cycle projects were substantially completed in 2019.
Projects completed in the third cycle included major corridors such as US Route 19 and State Route 228 in the Cranberry area, State Route 121 (Greentree Road) and US Route 30 in North Huntingdon.
Based on before and after studies conducted by the program, the annual benefits derived from the completion of the third cycle of projects include:
Reduced vehicle hours of travel: over 1.3 million
Reduced fuel consumption: over 976,000 gallons
Reduced total pollutant emissions: over 118 tons (Carbon Monoxide, Nitrogen Oxides, and Volatile Organic Compounds)
Reduced number of vehicular stops: 18 million
Cumulatively, the third cycle of projects provided $23 of public benefit for each $1 invested. During the most congested periods of the day, the average reduction in vehicular delay across all third cycle projects is 23%.
Municipalities have also been appreciative of the results of the Regional Traffic Signal Program. "The SINC-UP project that we did with SPC was a huge success for North Huntingdon," said Mike Turley, North Huntingdon Township Assistant Manager. "With economic growth continuing along the US Route 30 corridor, we need to make sure that our traffic signals are working efficiently and we are able to do so with this program. Also, we were able to add an emergency preemption system with this program that helps to reduce emergency response times."
With the completion of three cycles of this program, SPC and its partners have invested nearly $11 million to improve 649 signalized intersections across 77 municipalities and every county in our region. Through the first three cycles of this program, results have yielded a $51 of public benefit for every $1 spent in terms of reduced delay, reduced vehicular stops, and reduced fuel consumption and emissions.
Projects Completed in the Third Cycle of SPC's Regional Traffic Signal Program
Coordinating Municipalities/Agencies
County/Counties
Corridors
City of Washington
Washington
Main Street
North Huntingdon Township/Irwin Borough
Westmoreland
US Route 30
City of Butler/Butler Township
Butler
State Route 356
Slippery Rock Borough
Butler
Franklin Street/Main St corridors
Cranberry Township
Butler
Rochester Road
Cranberry Twp./Adams Twp./Seven Fields Borough
Butler
State Route 228/Freedom Road
Cranberry Twp./Marshall Twp.
Butler
US Route 19
Ellwood City
Lawrence
Lawrence Ave./Fountain Ave. corridors
Ambridge Borough
Beaver
State Route 989/Merchant Street corridors
Brentwood Borough
Allegheny
Brownsville Road
Green Tree Borough
Allegheny
Greentree Road
Municipalities of Bethel Park and Upper St. Clair
Allegheny
McMurray road
City of McKeesport
Allegheny
State Route 148
City of Pittsburgh
Allegheny
Liberty Avenue
Midland Borough
Beaver
State Route 68
–XXX—
The Southwestern Pennsylvania Commission (SPC) is the region's forum for collaboration, planning and public decision-making. As the designated Metropolitan Planning Organization (MPO) for the ten-county region including the City of Pittsburgh and the counties of Allegheny, Armstrong, Beaver, Butler, Fayette, Greene, Indiana, Lawrence, Washington, and Westmoreland, SPC is responsible for planning and prioritizing the use of state and federal transportation funds allocated to the region. As the Local Development District (LDD) and Economic Development District for Southwestern Pennsylvania (as designated by the U.S. Appalachian Regional Commission and the U.S. Department of Commerce), SPC establishes regional economic development priorities and provides a wide range of public services to the region.