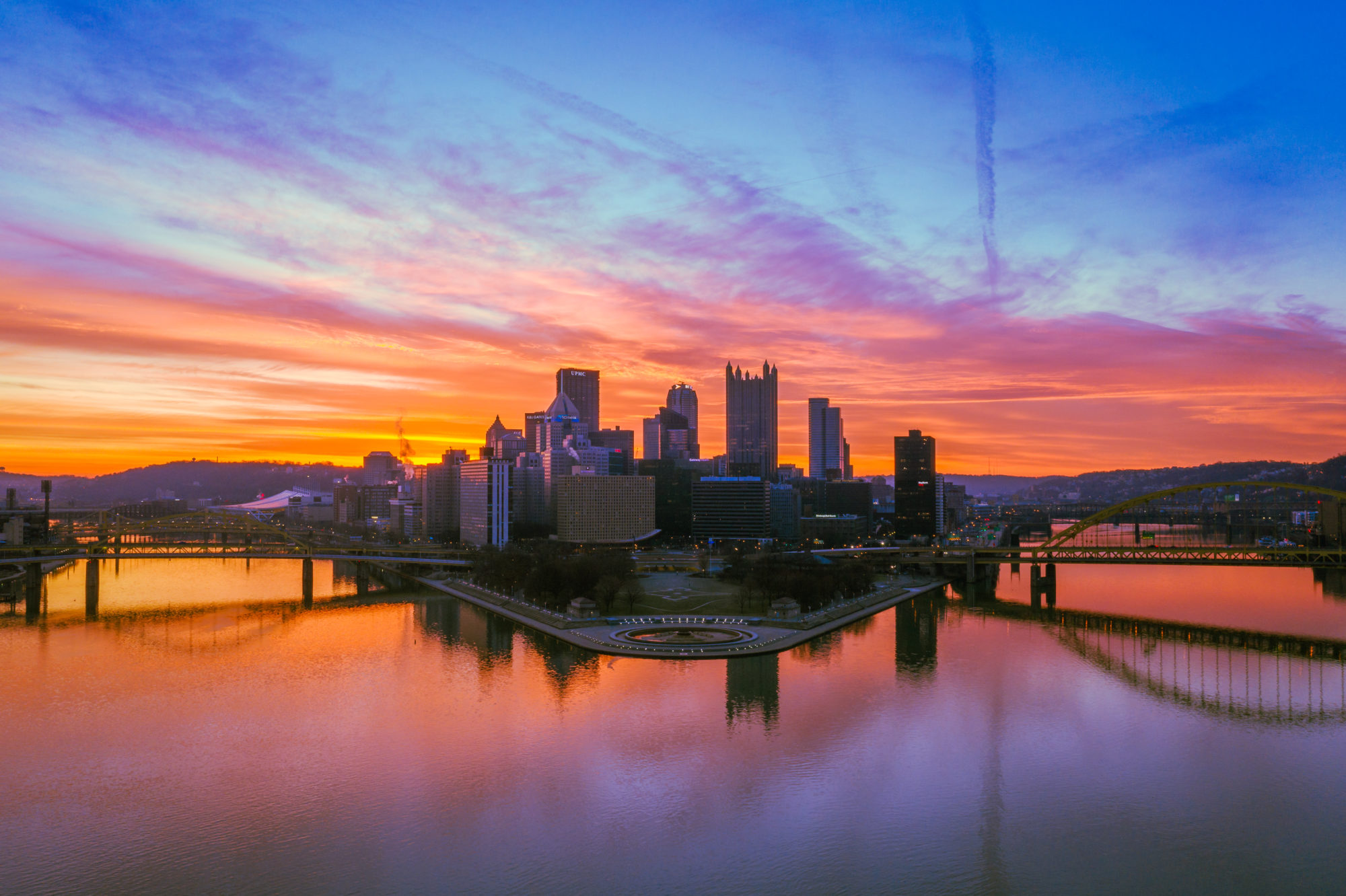 SPC Announces Vincent Valdes as New Executive Director & President/CEO
Pittsburgh, PA—The Southwestern Pennsylvania Commission (SPC) Board has selected Vincent Valdes, an engineer and planner, as the new President & CEO of the organization.
"We are very excited for Vince to begin leading our regional planning and transportation organization," said County Executive Rich Fitzgerald, Chair of the SPC Board. "His experience, enthusiasm, knowledge and background are exactly what we need as we enter into a new era of transportation and economic growth for the region."
The search committee, chaired by Commissioner Larry Maggi, former SPC Chair and Washington County Commissioner, led this process with the help of search firm Krauthamer & Associates. The committee sought a dynamic and innovative leader who could manage a complex planning organization and who would be willing to roll up his or her sleeves to build, inspire and develop a regional plan to support this region's growth.
"We are extremely happy with our new choice for SPC. The SPC executive board did an exhaustive application and interview process and unanimously agreed upon Mr. Valdes," said Maggi. "He has demonstrated from his experiences that he is very capable to handle the current and new challenges that SPC faces. I believe our organization will be in a good place with Mr. Valdes' leadership."
Since April 2008, Valdes has served as the Associate Administrator for the Office of Research, Demonstration and Innovation with the Federal Transit Administration (FTA) of the U.S. Department of Transportation in Washington, D.C. In addition to serving in previous roles with the FTA, Valdes was a lead planner with the District of Columbia Office of Planning, and worked for organizations including Inter-American Foundation, The World Bank, ICF Incorporated, and General Dynamics, Northrop, and Pratt & Whitney. He holds a master's degree in Urban Planning from Columbia University and earned his bachelor's degree in aerospace engineering from Boston University.
"I am immensely delighted to be joining the Southwestern Pennsylvania Commission at this pivotal moment in the region's history," said Valdes. "I look forward to working with the board and each community to spur economic development through collaborative planning and innovative investments in infrastructure and transportation."
SPC acts as a cooperative forum for collaboration, planning and public decision-making. SPC develops public investment plans and programs, ensures that federal and state transportation requirements are being met and operates with other local partners with the support and trust of the public. Additionally, SPC serves as the Local Development District and Economic Development District for southwestern Pennsylvania. In that role, SPC establishes and puts forth the regional economic development priorities and provides a wide range of local government assistance programs and public services to the region.
The board voted on Valdes' hiring at its March 30, 2020 meeting. He is expected to assume the new position on June 15, 2020.
# # #
The Southwestern Pennsylvania Commission (SPC) is the region's forum for collaboration, planning and public decision-making. As the designated Metropolitan Planning Organization (MPO) for the ten-county region including the City of Pittsburgh and the counties of Allegheny, Armstrong, Beaver, Butler, Fayette, Greene, Indiana, Lawrence, Washington, and Westmoreland, SPC is responsible for planning and prioritizing the use of state and federal transportation funds allocated to the region. As the Local Development District (LDD) and Economic Development District for Southwestern Pennsylvania (as designated by the U.S. Appalachian Regional Commission and the U.S. Department of Commerce), SPC establishes regional economic development priorities and provides a wide range of public services to the region.