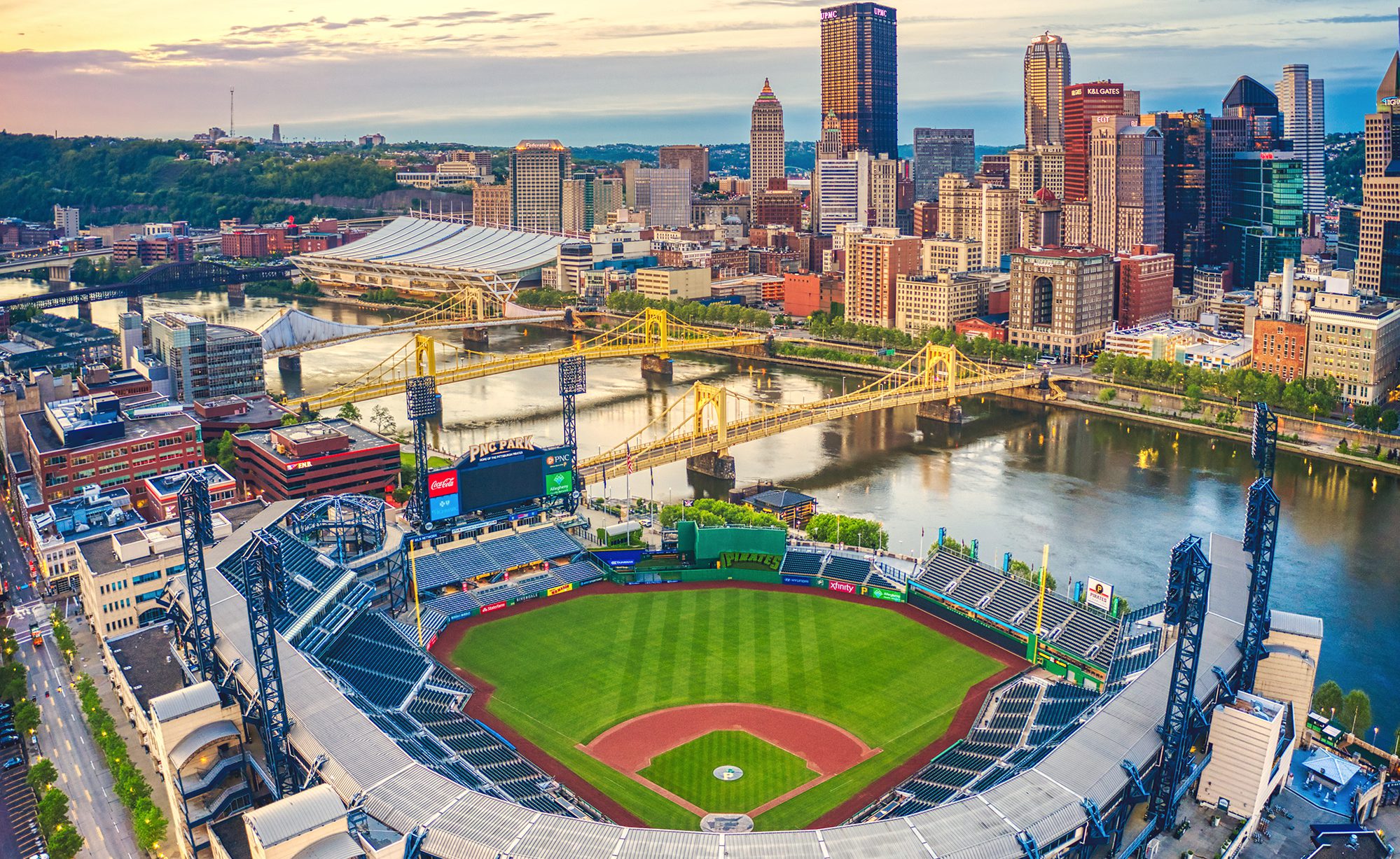 The Southwestern Pennsylvania (SWPA) Connected initiative is asking community members to take a brief survey online or by phone to provide information about their current internet access and experience.
Eligible participants can win a $50 Visa gift card for completing the survey.
SWPA Connected is a regional consortium that includes the Southwestern Pennsylvania Commission (SPC), Carnegie Mellon University (CMU), Allies for Children, and a diverse group of regional partners to develop an equitable Connectivity Improvement Plan to provide affordable, reliable broadband internet access across the region. This initiative is not affiliated with any internet provider and is not intended to sell any internet services. Rather, it seeks to guide the region's future internet investments that can be made now that the historic infrastructure bill has passed, which includes $65 billion for broadband.
"Our goal is to help bring affordable, reliable internet access to all in our region," said SPC Executive Director Vincent Valdes. "We need the input of our residents, businesses and neighbors so that we can ­­work together to overcome barriers and develop solutions that make broadband access what it truly should be; a required service that is always provided."
Individuals are urged to take the survey online or by phone at 412-407-4555 by December 5, 2021. Survey questions will include information about internet connection types, how the internet is used and satisfaction of services. All information collected will be anonymous.
Online Survey – Win one of fifty $50 Visa Gift Cards!
"The pandemic has disproportionately impacted children, parents and the 500,000 Pennsylvanians that lack internet access which meant they had no access to school or health services during a global crisis," stated Jamie Baxter, executive director at Allies for Children. "I am frequently reminded of one Lawrence County woman's struggle to support her special needs son's online learning internet costs, while worrying how she would also afford to pay rent to live. This is unacceptable. This survey and these community conversations are helping to frame the issue and identify barriers and the solutions needed to ensure that children have the resources they need to grow and thrive."
This survey builds upon virtual workshops and regional community conversations, in addition to research and data analysis of current broadband internet access and gaps. Data dashboards have been developed visualizing the access, adoption, and affordability across the 10-county region.
The improvement plan will outline and prioritize internet connectivity projects that bring high-speed broadband service to the communities that need it most providing access to jobs, support services, education, health care, and new business.
The input gathered from the internet usage survey is critical for the SWPA Connected team to develop programs that meet the needs of the region now and in the future.
"This survey and initiative are vital for our entire community," said CMU's Karen Lightman, Director of Metro21: Smart Cities Institute. "CMU strives to address the real-world problems facing our region by deploying technology in collaboration with our equity and municipal partners. The goal of this connectivity plan is to help ensure our region has equitable, affordable and reliable access to the internet, which is a basic human right like access to electricity and water."
"This effort is a great example of how the private and public sectors can join forces to improve the lives of Pennsylvanians through real conversations, research, data gathering, and bringing all the right groups, including citizens to the table," said Pennsylvania Department of Community and Economic Development Executive Director of Corporate Relations Sheri Collins. "We continue to seek ways in which to utilize federal funding, bringing high-speed broadband to Pennsylvania's unserved and underserved communities. The SWPA Connected initiative stands as a potential framework that can be leveraged to help other communities identify where and how to invest."
The survey is targeted to only gather information from residents, community members, and businesses residing in the SPC 10-county region of Allegheny, Armstrong, Beaver, Butler, Fayette, Greene, Indiana, Lawrence, Washington, and Westmoreland.
The Survey will be open through December 5, 2021
To learn more about the SWPA Connected initiative, visit www.spcregion.org/connected/.