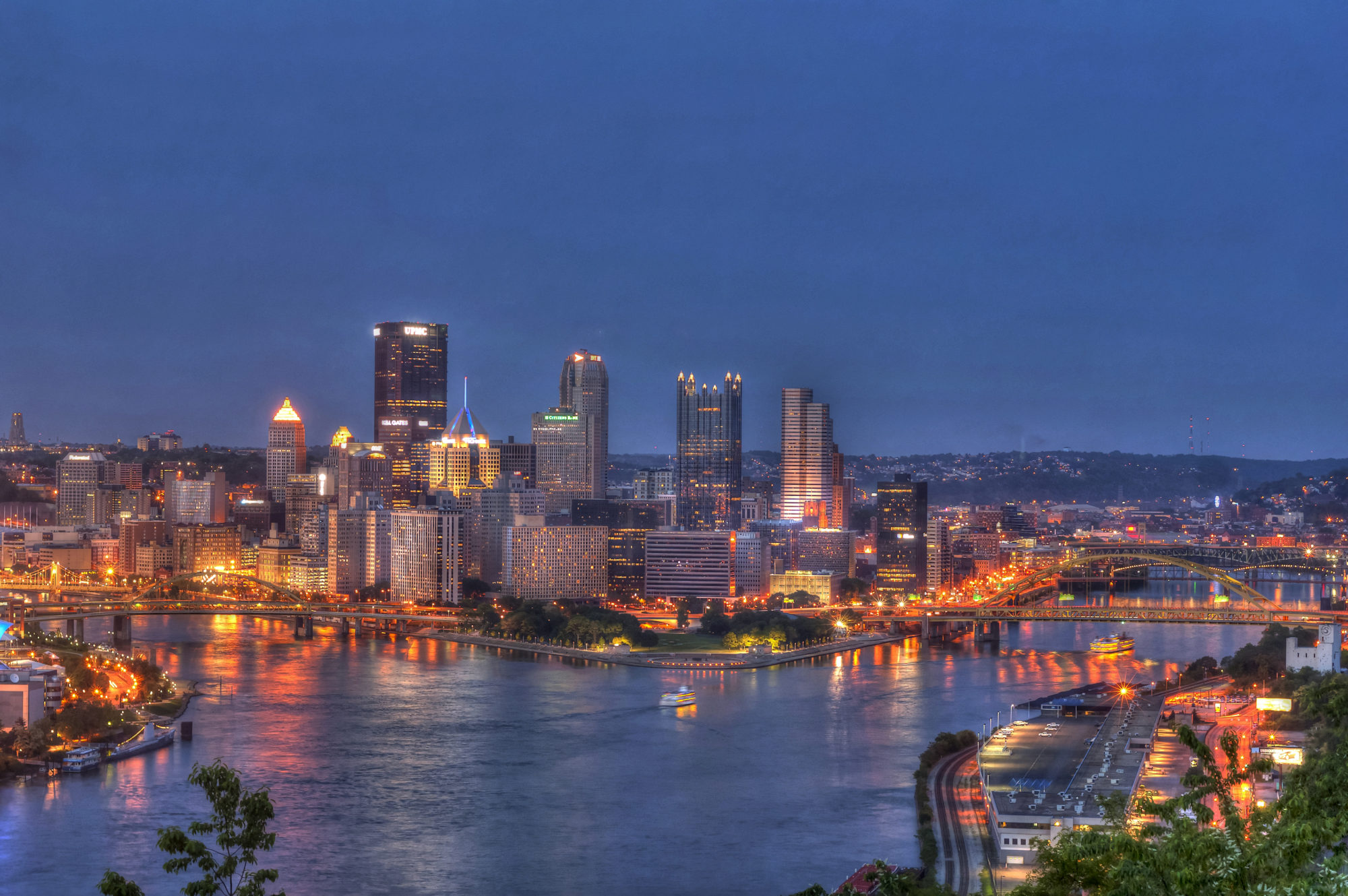 The Southwestern Pennsylvania Commission (SPC), in partnership with DQE Communications, is applying to the Middle Mile Broadband Infrastructure Grant Program (MMGP) to establish and enhance fiber-based infrastructure across the 10-county southwestern Pennsylvania region. SPC is the federally-designated metropolitan planning organization (MPO) responsible for the region's transportation planning process, as well as the Local Development District and Economic Development District, that establishes regional economic development priorities and provides a wide range of technical services to the region.
In 2022, SPC developed A Connectivity Roadmap for Southwestern Pennsylvania, a strategic regional plan to identify and guide the deployment of high-speed connectivity programs and projects throughout southwestern Pennsylvania. The Connectivity Roadmap provides a guide to building a more comprehensive and equitable broadband network that will help connect people to opportunities, jobs, and education; attract new and retain current businesses; and ultimately enable southwestern Pennsylvania to be better- positioned in securing future connectivity funding for potential projects and programs.
The regional cooperation required to develop the Connectivity Roadmap has provided SPC with the tools and information needed to apply to the highly-competitive MMGP, administered by the National Telecommunications and Information Administration (NTIA). Internet fiber-optic networks, also called "middle-mile" networks, act as a superhighway that allows internet traffic to quickly travel across far distances. The exits on the highway are local networks that consumers interact with, like home WiFi or business Internet—these are what we call "last-mile" services and are often offered by other Internet Service Providers (ISP's). The MMGP focuses on the highway, not the driveway!
Historically, middle mile fiber networks are built, owned, and operated by ISP's, telecom companies, and electric utility entities who then lease fiber to last-mile providers/ISPs. Therefore, while middle-mile construction does not immediately impact consumer concerns associated with last-mile services, such as plan pricing, speeds, or a pesky router, without extensive middle-mile network enhancements, it becomes difficult and costly to improve current network capacity or to establish reliable networks in underserved and unserved communities. That's why SPC saw the Middle Mile Grant Program (MMGP) as the natural next step for improving high-speed broadband in Southwest PA.
Middle Mile Broadband Infrastructure Grant Program
Click to learn about the next steps in getting Southwestern Pennsylvania Connected!
SWPA Connected
Learn about the SWPA Connected Program and download the Connectivity Roadmap!